120 km.  |   North Zealand
The 4 Ferries route is a national cycling route that – as the name suggests – has no less than four ferry rides included. It´s a great cycling adventure, taking you through the amazing Danish landscape! The route is on gravel, singletrack and tarmac, and a gravel, mtb or city bike is perfect for this ride. The route follows the (almost) perfectly signposted FJORDSTIEN. Look for the small blue square signposts. I do recommend that you download the gpx file or at least consult the Google Maps if in doubt about navigation.
The ferries are small (one is even cable driven) and cool experience in itself. I suggest buying a 4-ferries pass on the first ferry, as this will work as the ticket for all the ferries. You can of course also choose to ride a section of the route.
If you´re coming from Copenhagen, it´s recommended to take the S-train to FREDERIKSSUND (you can bring your bike on the train for free), and then start/end the ride in Frederikssund. The route on this site is based on riding from and then back to the city of Frederikssund.
I was invited on the ride by Rasmus, Kenny, and Anders, and we had a great ride in hot summer conditions – Thanks, guys!
(The ride could be a great wintertime experience as well – But only a few of the ferries run year-round, so an alternative route needs to be planned.)
Cycling is discovering!
Martin Paldan, Cycling in Copenhagen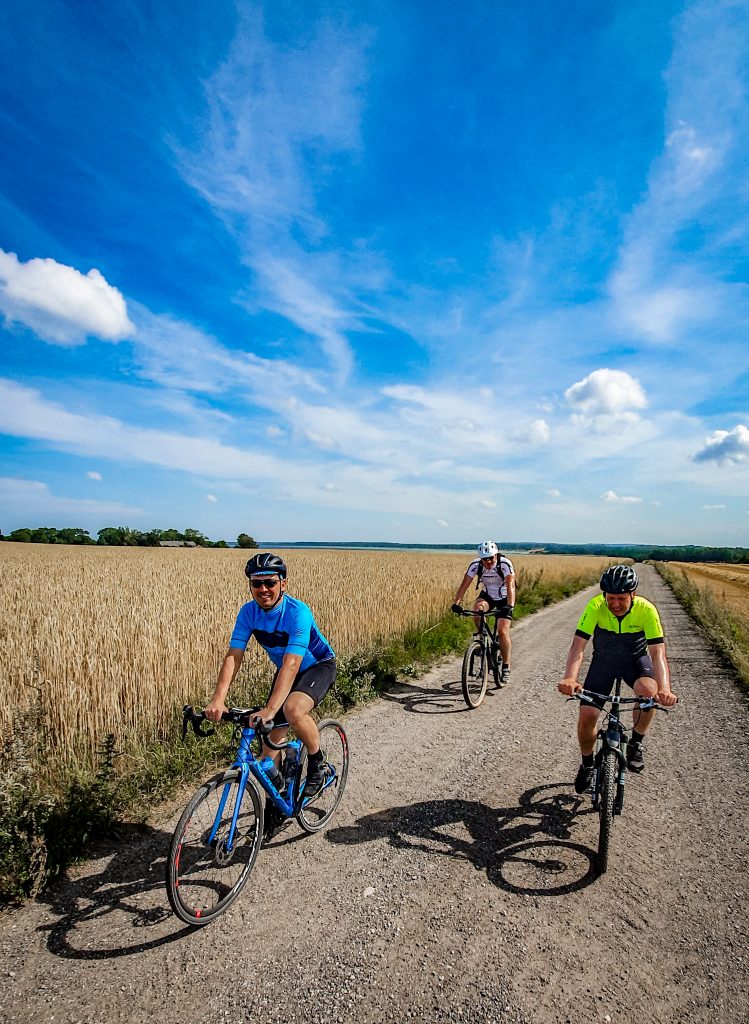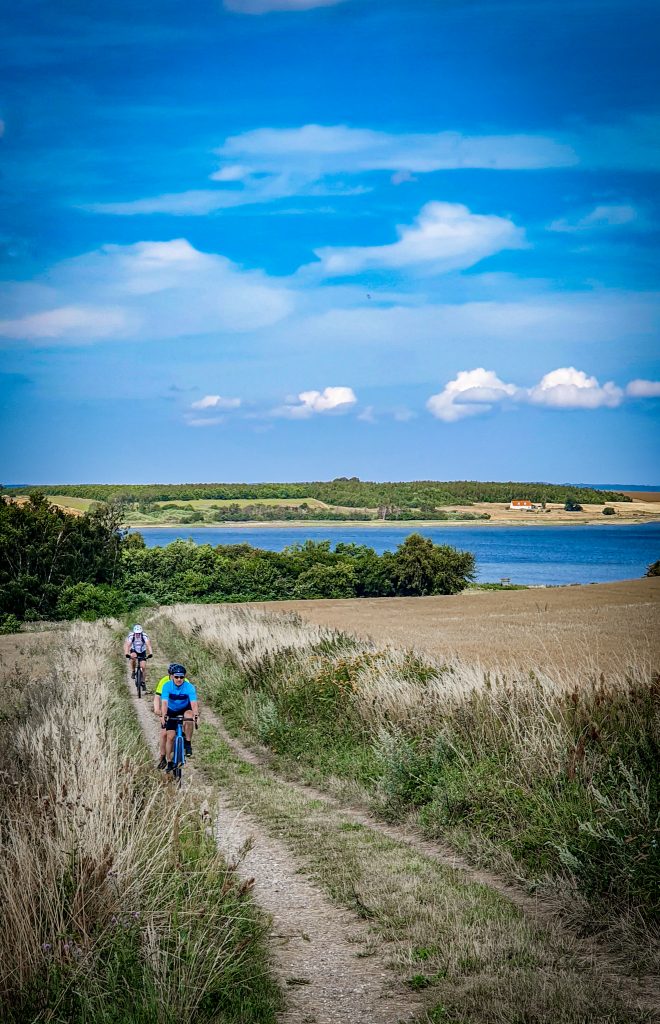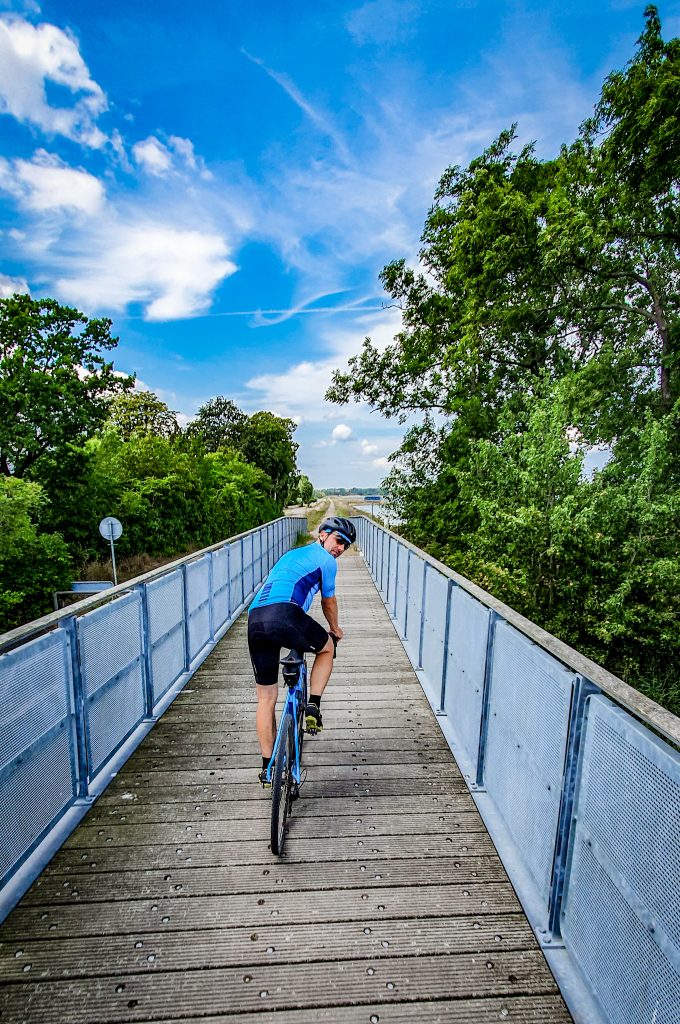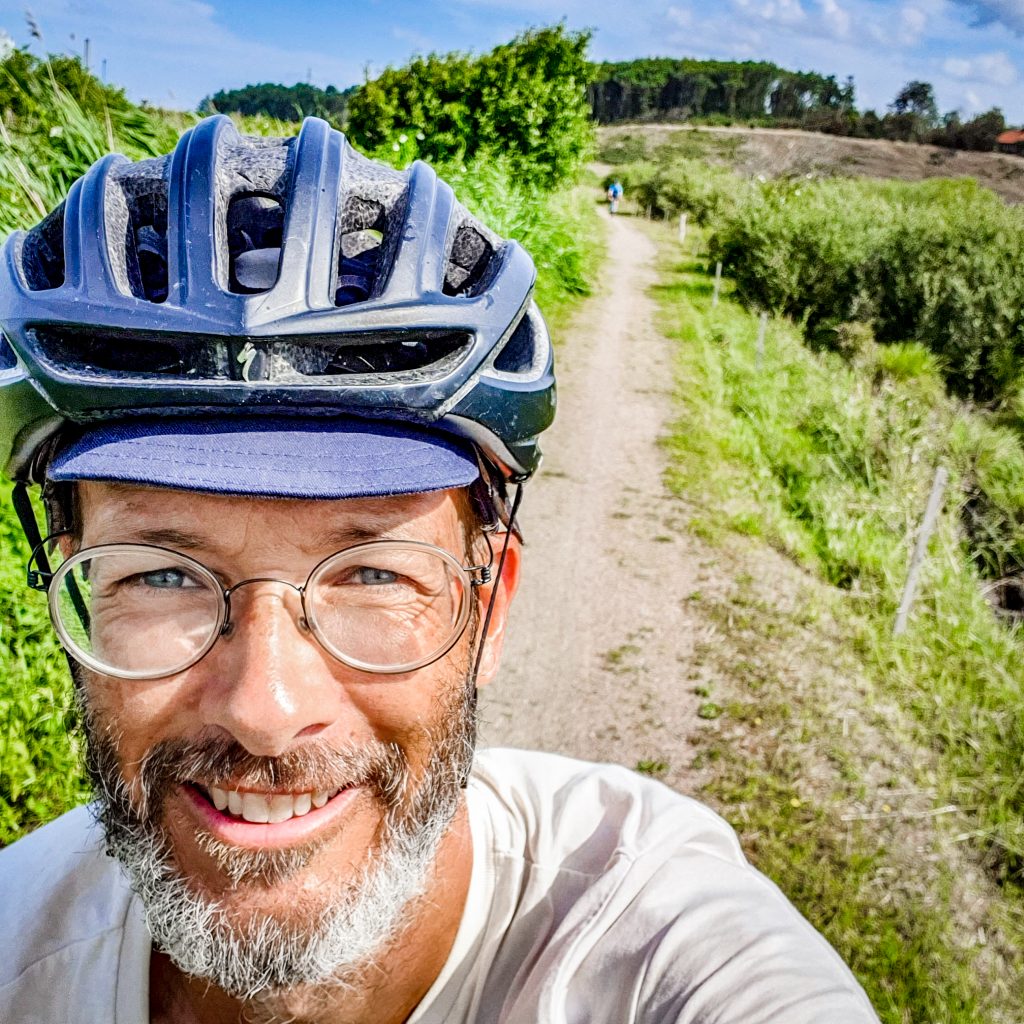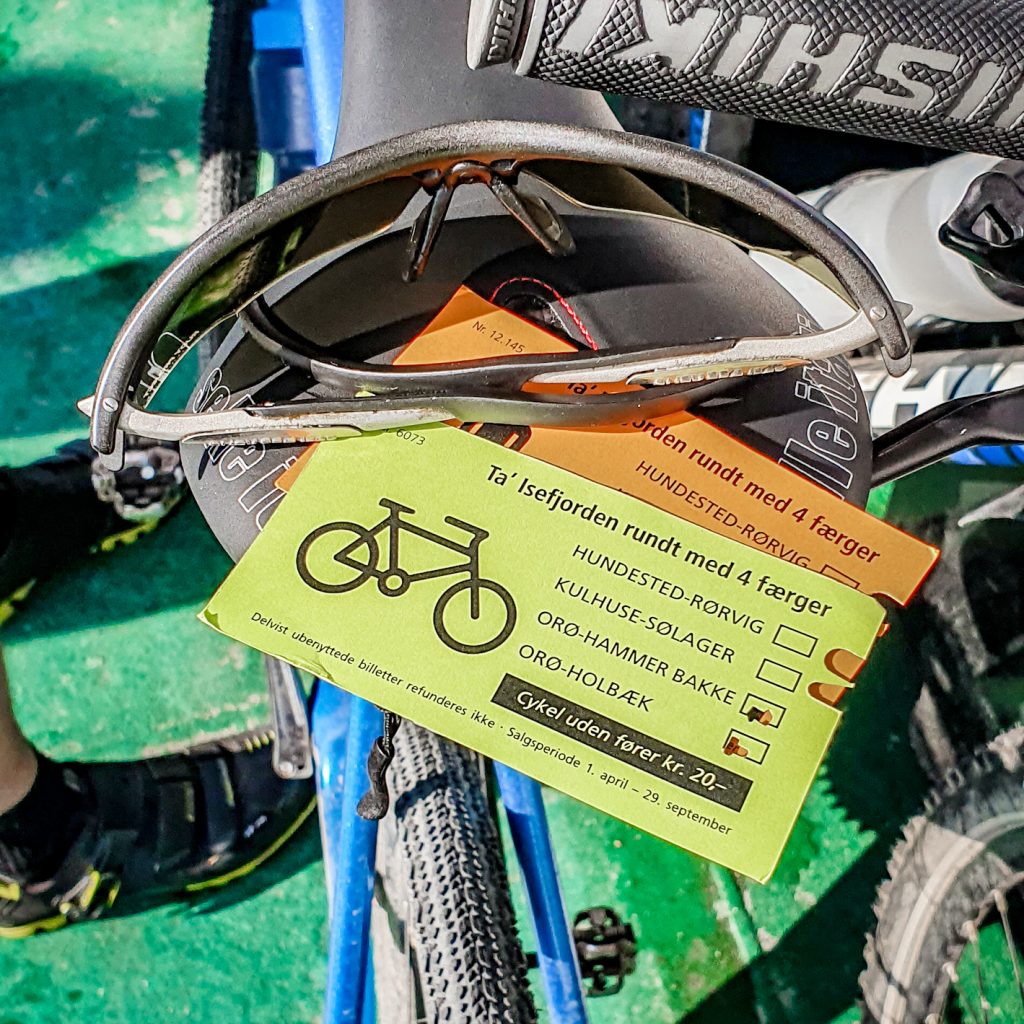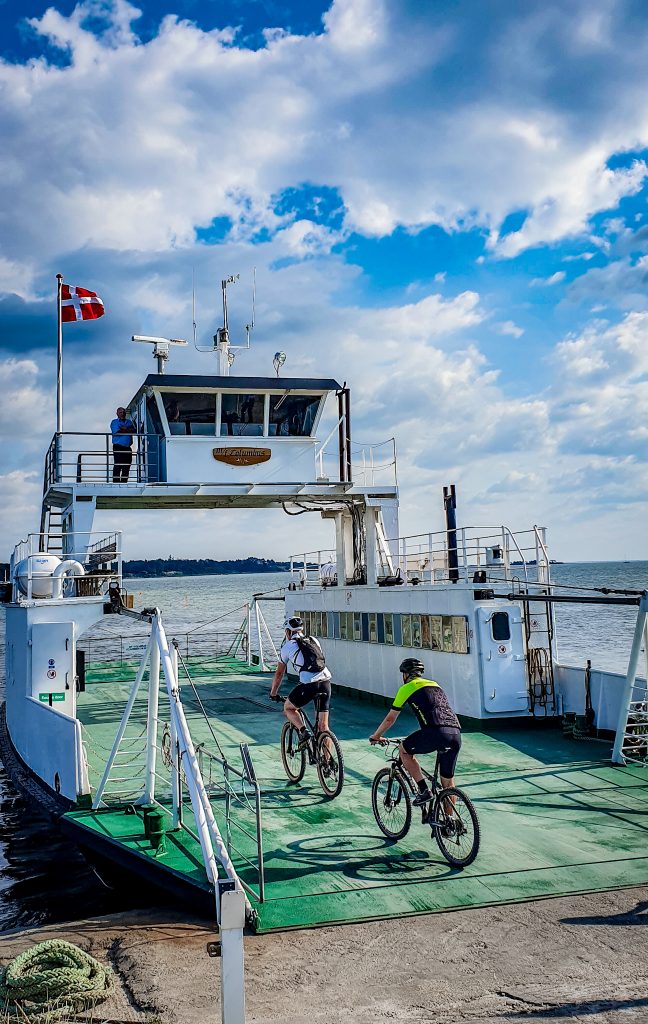 4 FERRIES ISEFJORD RIDE
   120 km.  |   North Zealand