12 km.  |   Urban    |   Frederiksberg / Noerrebro / Nordvest   |   Leisure
The Cherry Loop is a route that brings you through the city on the Green Path from Frederiksberg through Noerrebro and Superkilen to Nordvest with the aim of reaching the Bispebjerg Cemetery. Each Spring the blooming of the cherry trees (Sakura) attracts hundreds of people, who want to enjoy the stunning beauty of the flowers. Even in Summertime, the route is a great opportunity to experience the real Copenhagen by bike: Super sweet cycling ways, local life, new cool cafés in upcoming areas and some of the best places for Insta-snapping.
Cycling is discovering!
Martin Paldan, Cycling in Copenhagen
Highlights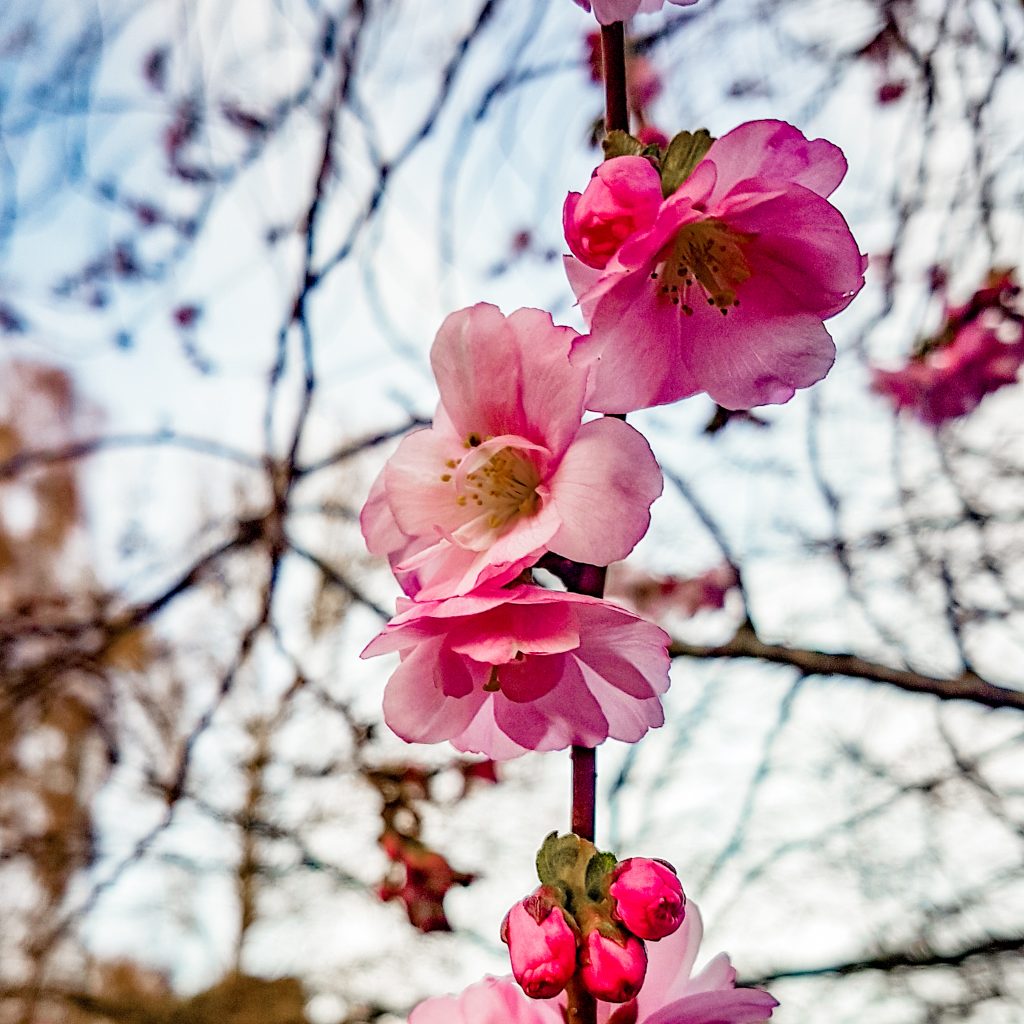 Location: Bispebjerg Cemetery
Late March and into early April, the cherry trees create an insanely beautiful scenery, that is definitely worth a bike ride to the North-West area of Copenhagen.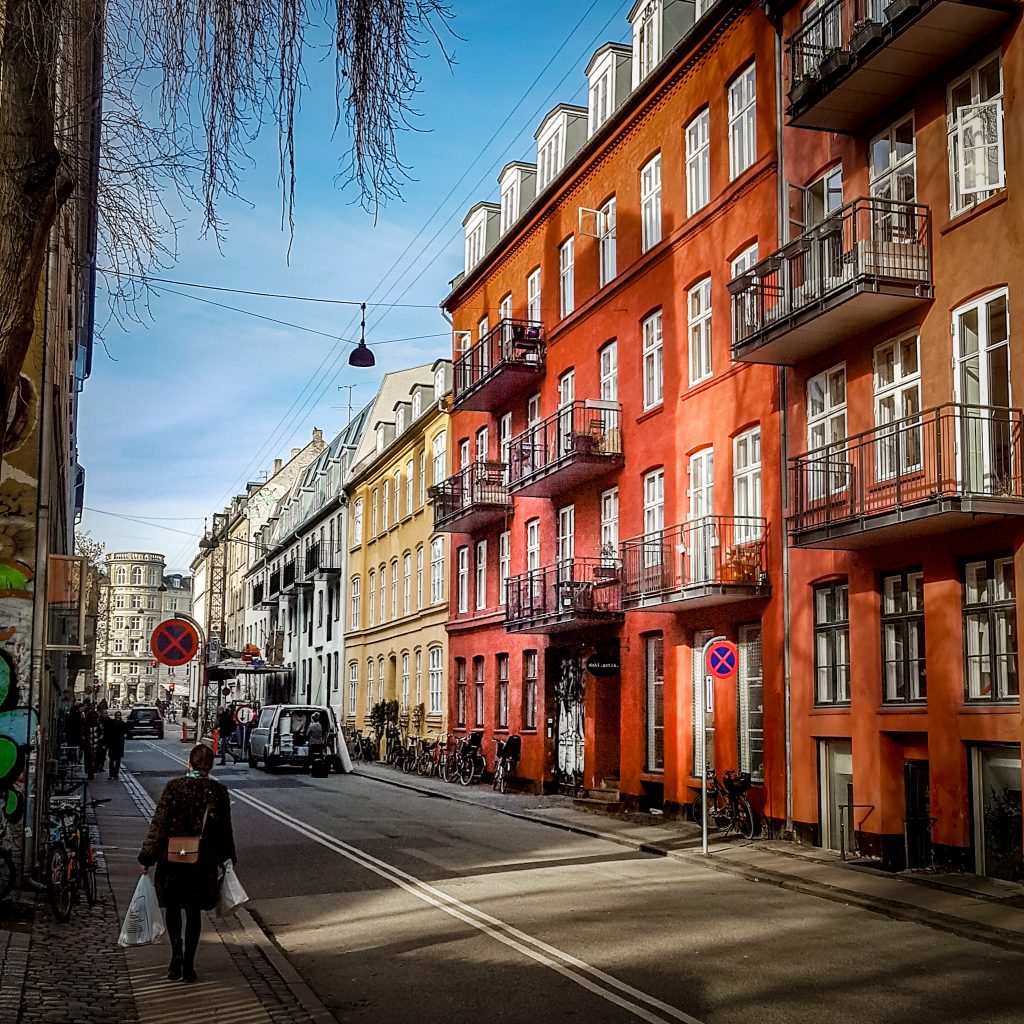 Location: Sankt Hans Gade
The area around Sankt Hans Square is full of atmosphere and classic Copenhagen street life.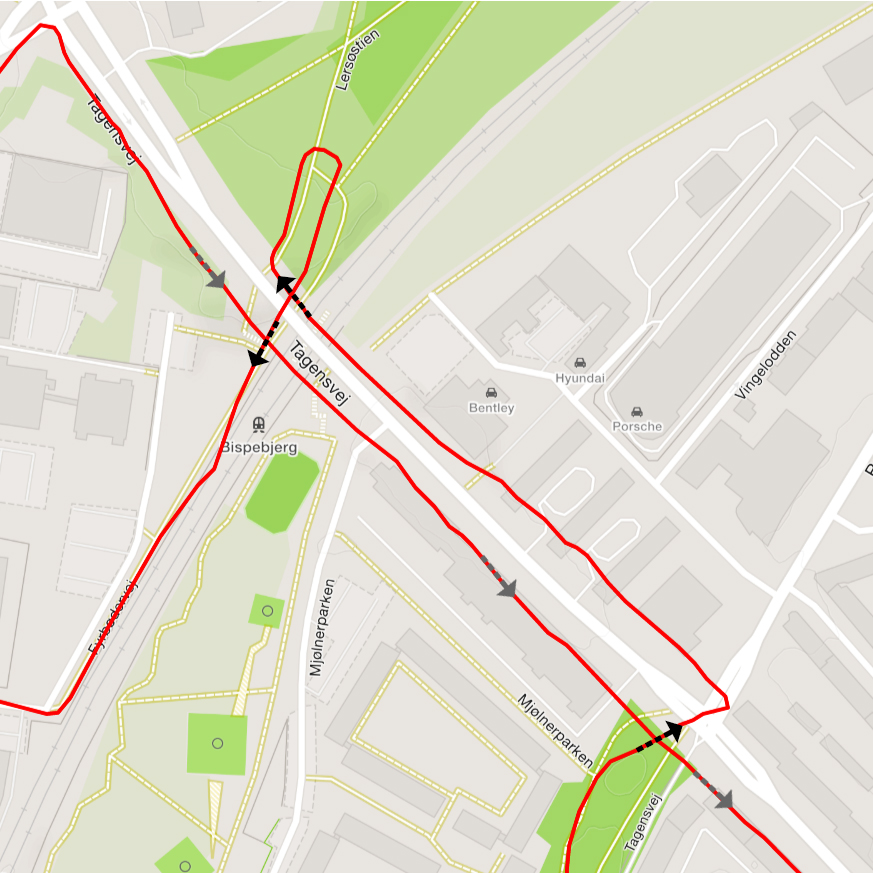 Location: Tagensvej at the end of Superkilen.
As the route crosses itself on the way back, be sure to go in the right direction.
When going towards the cemetery, and coming from Superkilen: Turn left at the intersection onto Tagensvej and at the top of the bridge you turn right and make a 180 degree turn down under the street. Continue on the cycling path along Fyrbødervej.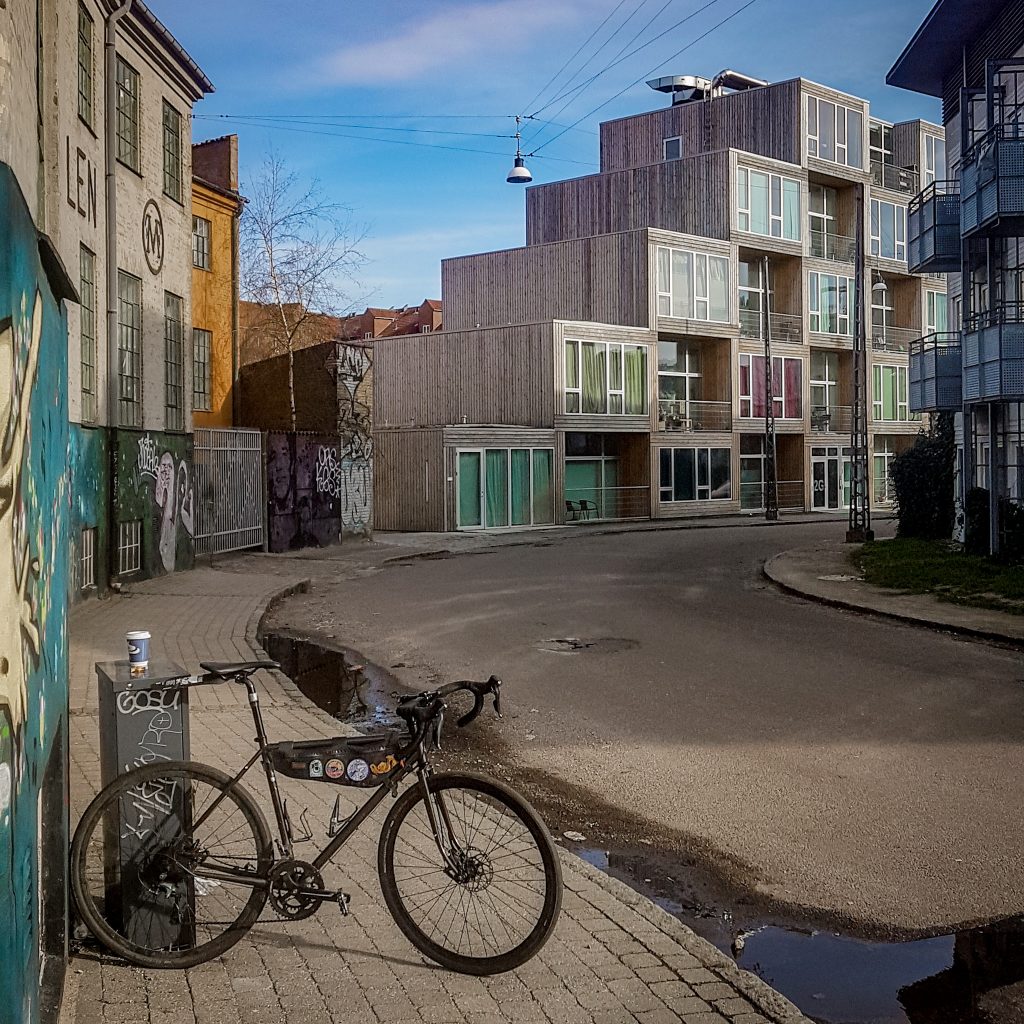 Location: Dortheavej
This exact turn has a special atmosphere. Maybe it is just me, but I love coming around the corner and seeing the lines, shapes, and light at this location.
Location: Den Sort Plads (The Black Square), Superkilen.
A must visit location in Noerrebro. Spend a moment here and make those Instagram shots work! It is such a stimulating place to visit!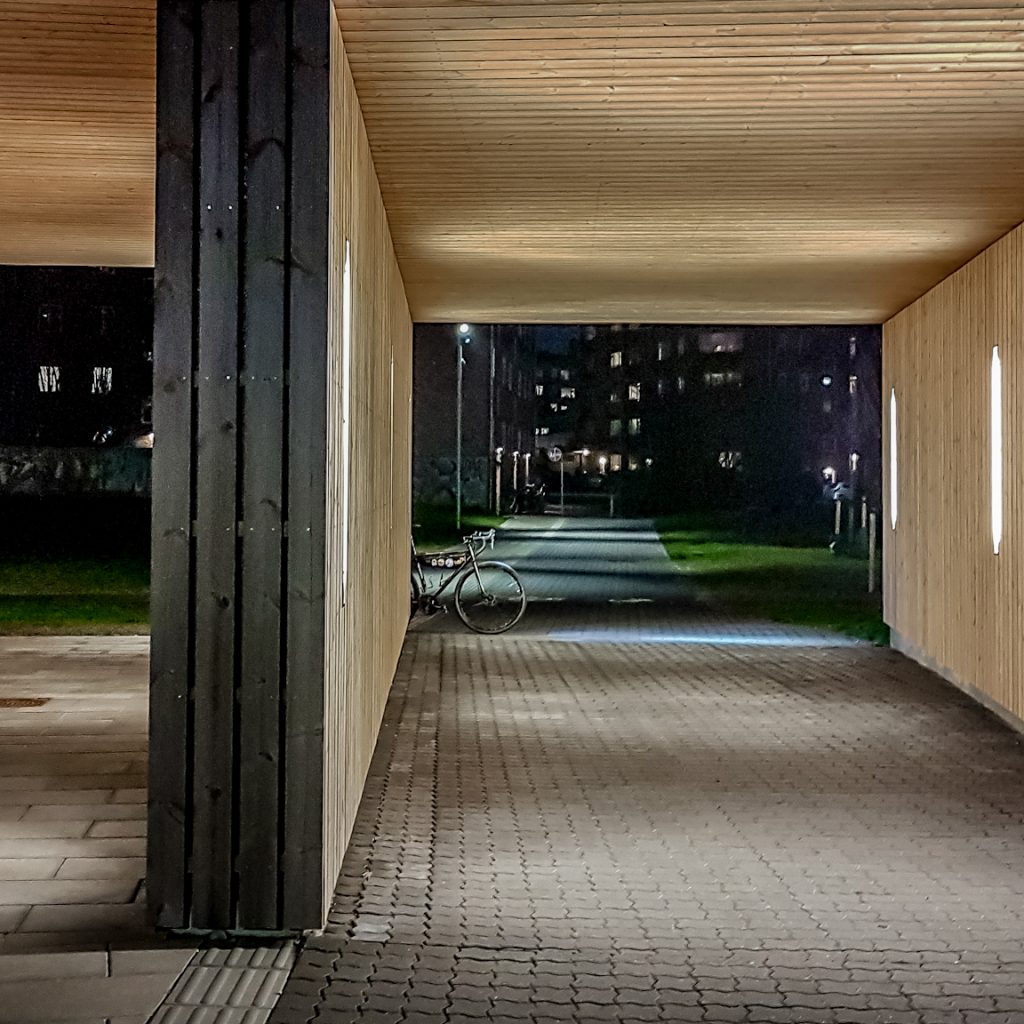 Location: Oldermandsvej
New architecture in Nordvest. Search for the angles and you will be rewarded.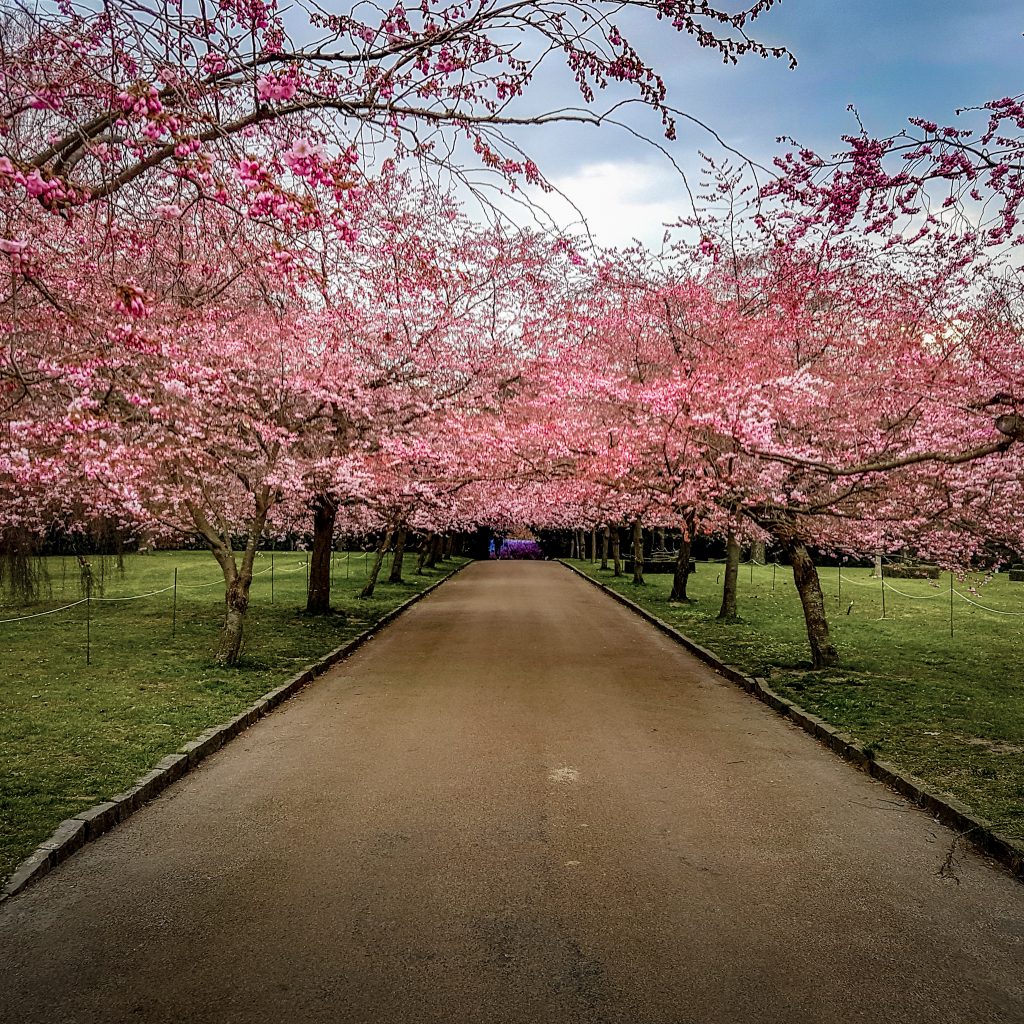 Location: Bispebjerg Cemetery
April in Copenhagen. The cherry trees in blossom. A photo doesn´t really do it justice. Riding slowly under the pink flower clouds is something special.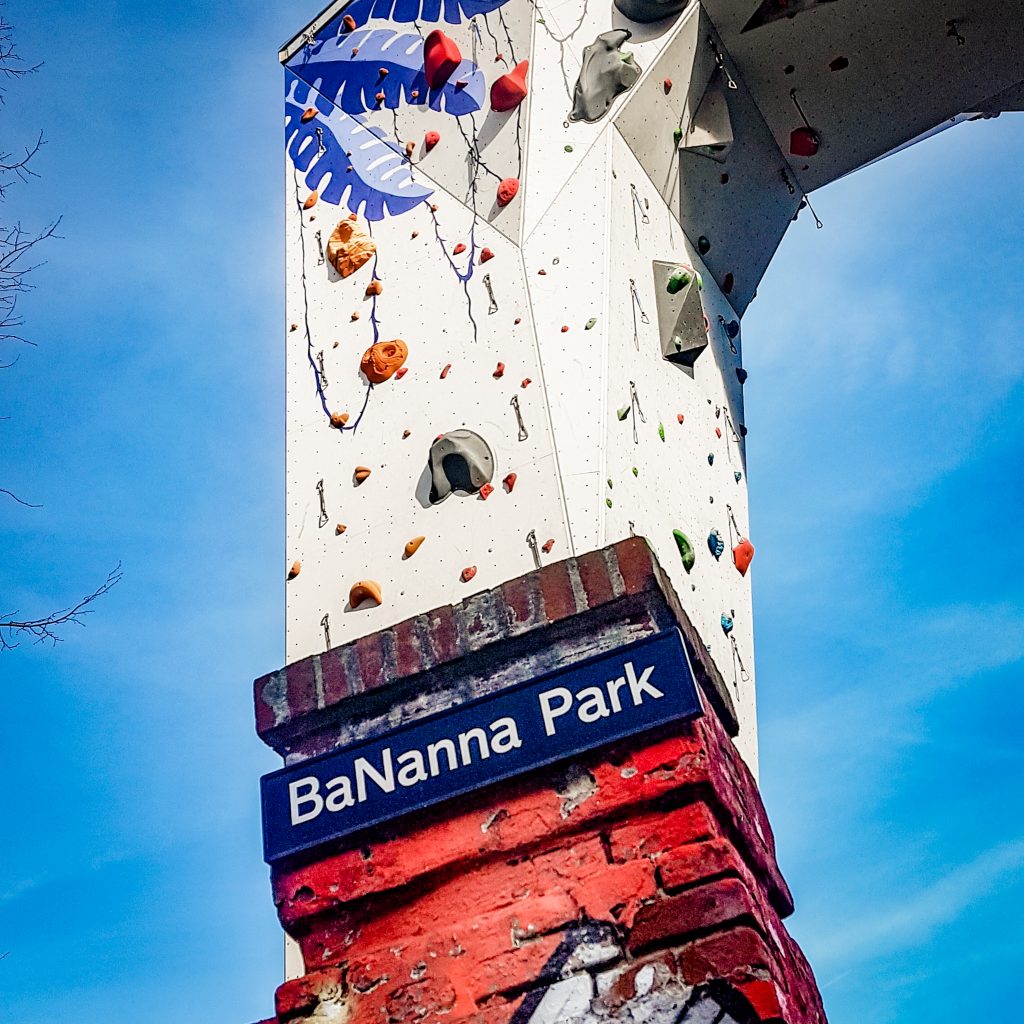 Location: Nannasgade
The huge outdoor climbing wall at BaNanna Park is always fun to pass. Maybe a climber is fighting the crux on the overhang as you pass by.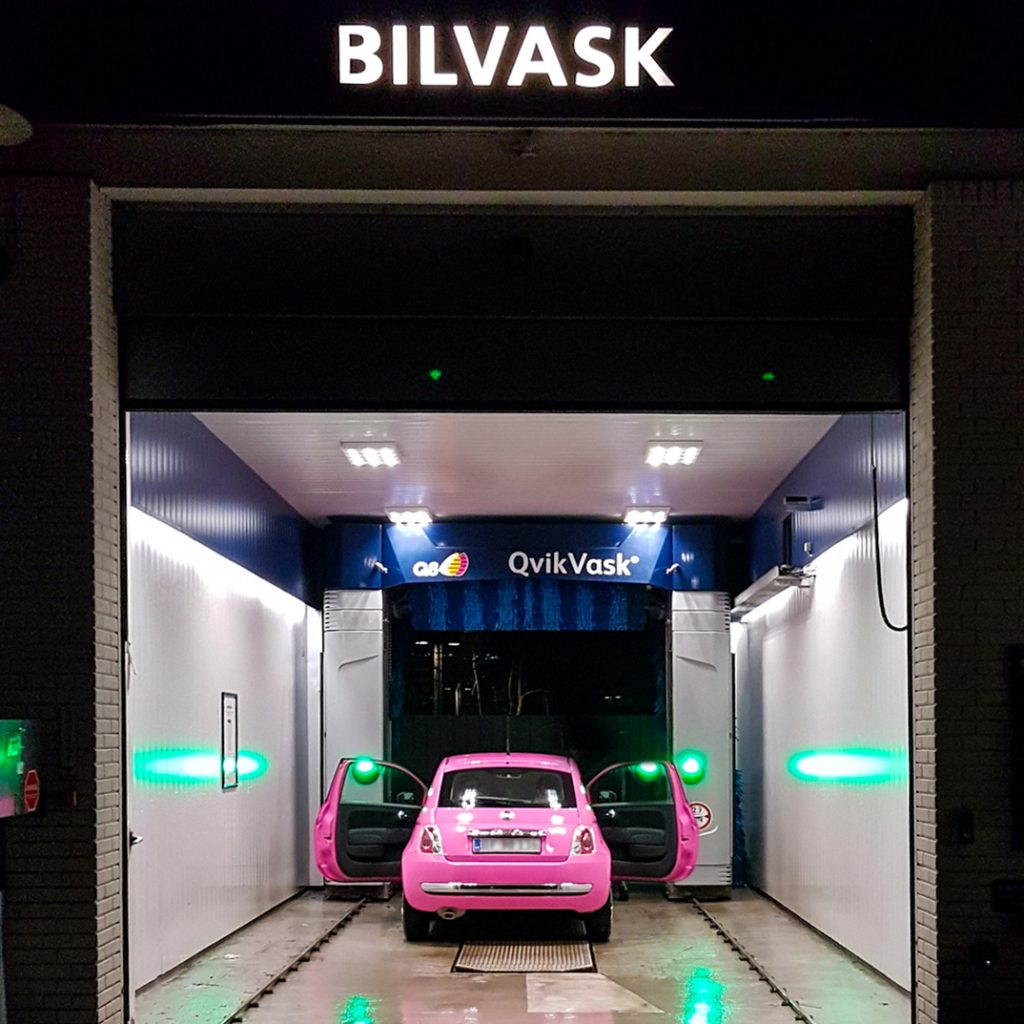 Location: Nordvest
There´s always a party somewhere… Nordvest is a great place to stimulate the senses. Be open and positive and you will be rewarded.
Share your cycling shots – Tag us with @cyclingincopenhagen and #cyclingincopenhagen on Instagram – we love sharing your moments!
THE CHERRY LOOP
12 km.  |   Urban    |   Frederiksberg / Noerrebro / Nordvest   |   Leisure