84 (34) km.  |   Gravel    |   Greater Copenhagen    |   long
The Mill River Route is an exploration of the trails and paths that cuts through the landscape from the very source of the Mølle Å river, deep in the country between Bure Lake and Bastrup Lake and all the way to the mouth of the Mill River at Strandmøllen (at the shores of Øresund).
The route follows forest dirt roads, singletracks (a few MTB trails) and only has a few tarmac sections. As the Mill River was used for generating power (water mills) back in the days, the route passes by some of the most historic industrial sites in Denmark: Lyngby, Fuglevad, Bredvad, Ørholm, Rådvad, Strandmøllen. The factories along the river made textiles, paper, weapons, metalwork, and tools. There´s an abundance of beautiful old buildings along the route, primarily from Fuglevad and onwards to the end.
I have included an approach and return route from the Utterslev Mose area, so the entire route presents a loop. You can, of course, choose a loop that is convenient for you, and just head to the source of the Mølle Å river along the roads you prefer. I have marked the start and endpoint on Google Maps. The route from source to mouth is about 34 km.
Note #1: As some of the singletracks along the Mill River are used by people out for a walk and other cyclists, please be sensible and slow down when encountering fellow spirits on the trails. It´s better to pass by and leave a smile and a greeting rather than leave with a micro conflict that will slowly evolve to forming a bad image of us cyclists. You have the opportunity to create a positive moment that will make all parties continue the day with smiles on their faces – including you.
Note #2: Along the Furesø, the route follows a mountain bike trail with a few sections that will challenge some. Please be aware of your own skills, and be ready to get off your bike and walk through these sections, if you feel uncomfortable.
Read the BLOG POST about riding the MILL RIVER ROUTE.
Cycling is discovering!
Martin Paldan, Cycling in Copenhagen
Highlights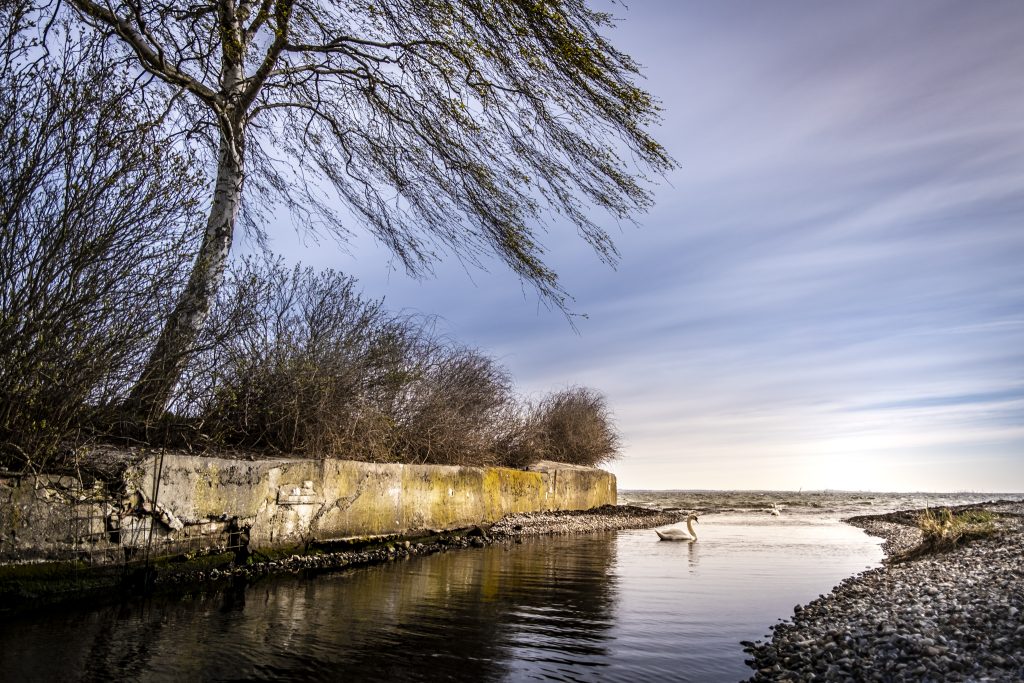 Location: Strandmøllen.
The mouth of Mølle Å river. Alex scouting towards Sweden.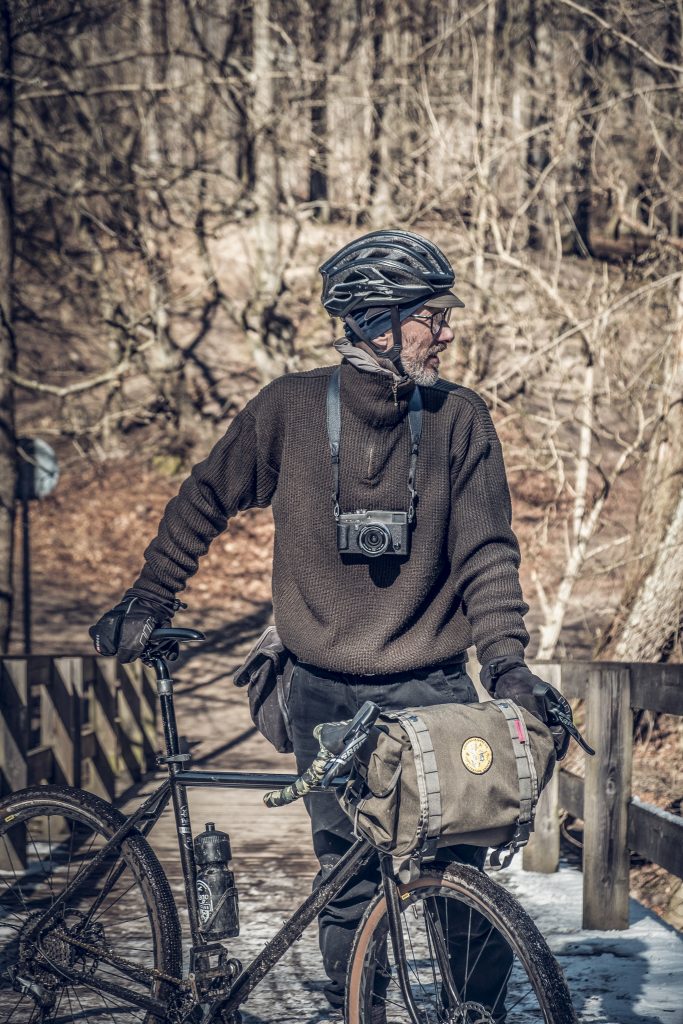 Location: Frederiksdal, Mølle Å (Mill River)
Yours truly on the bridge crossing the Mølle Å.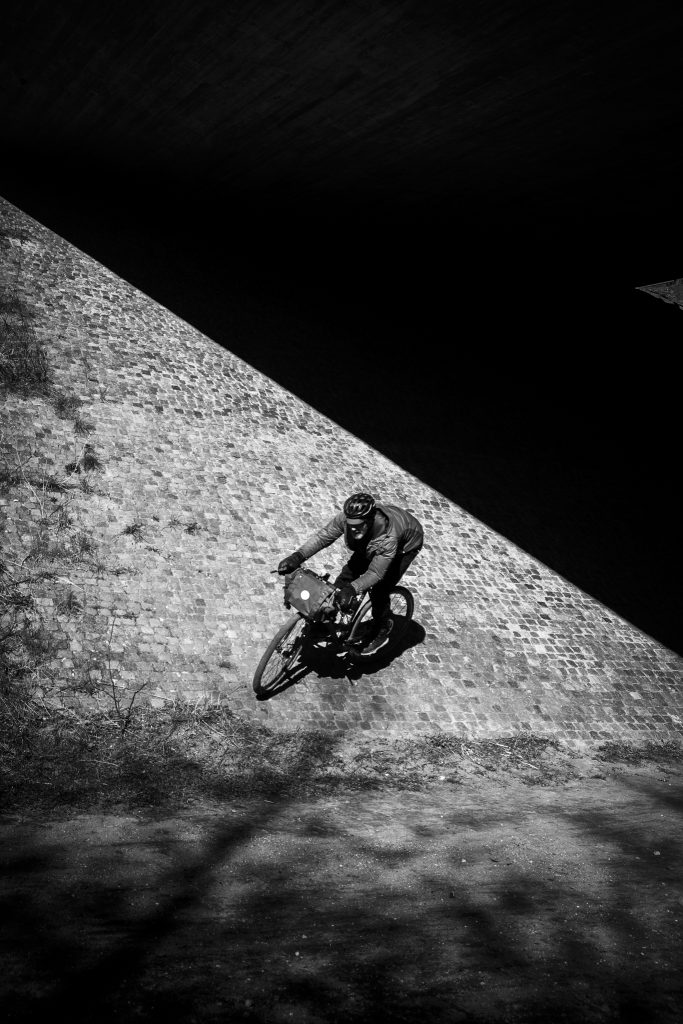 Location: Nærum, Mølle Å (Mill River)
Attempting a miniature wall ride under the highway bridge.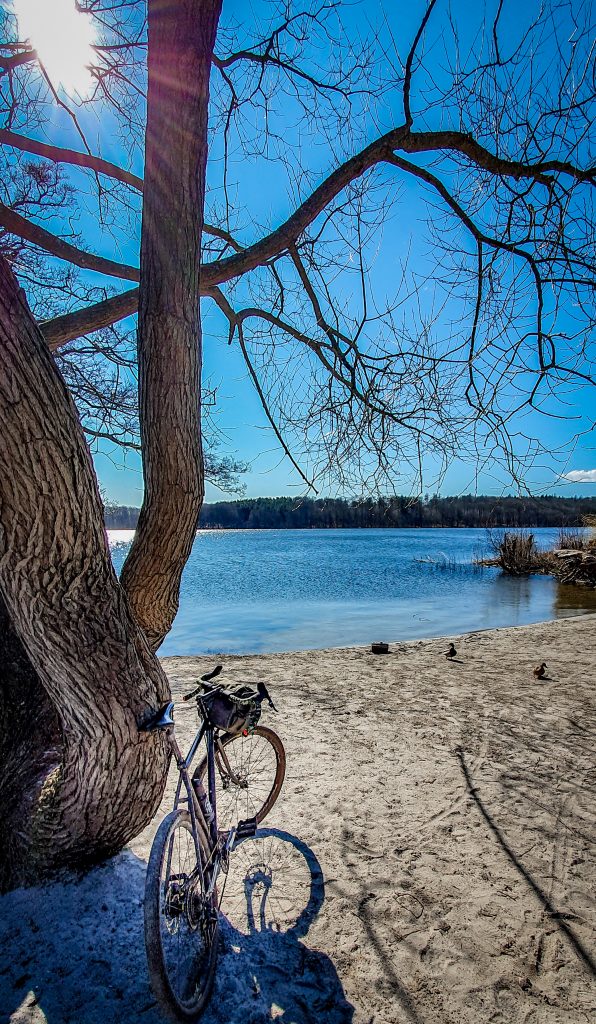 Location: Farum Lake.
Awesome rest stop at this nice little beach.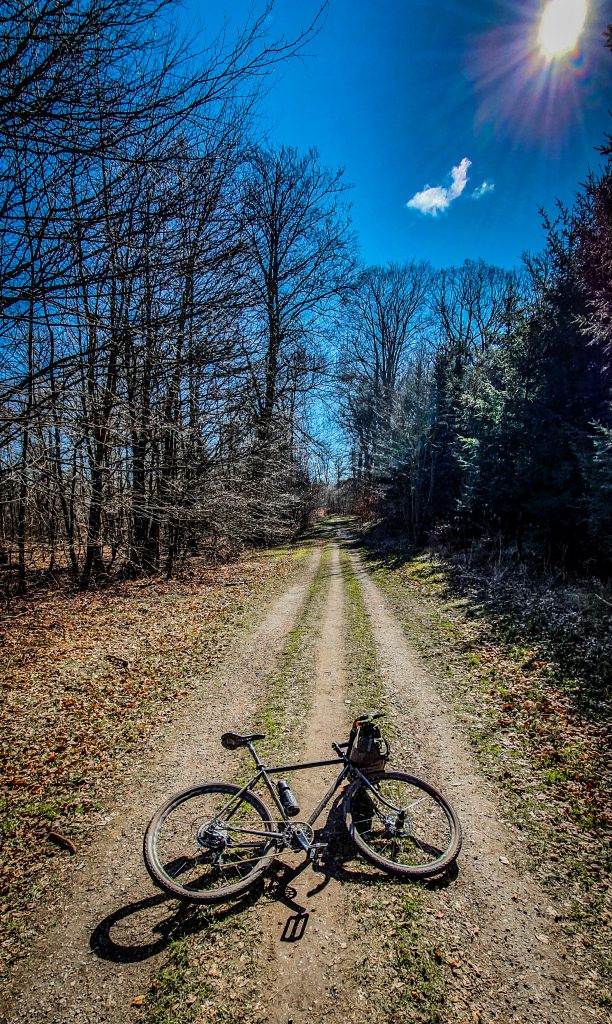 Location: Near Fure Sø lake.
Gravel roads as we love them!
MILL RIVER ROUTE
  84 km.  |   Gravel    |   Greater Copenhagen    |   Long