"By using the features in the terrain in the best possible way, DIRTBUILDERS has made a super fun and challenging mountainbike trail."
It´s only 2,5 km long but features sweet berms, drops, step-ups, Northshore and the small ´ bikepark´ is a perfect location for finetuning one's skills and get those techniques down before heading to bigger bike parks – or to simply come and have some fun on the bike!
Pumptracks are always super fun regardless of level. Practice the pump technique or move on and see if you can roll or gap the doubles.
The location of Hvidovre ´bikepark´ can be found here:  Routes – Selected Locations.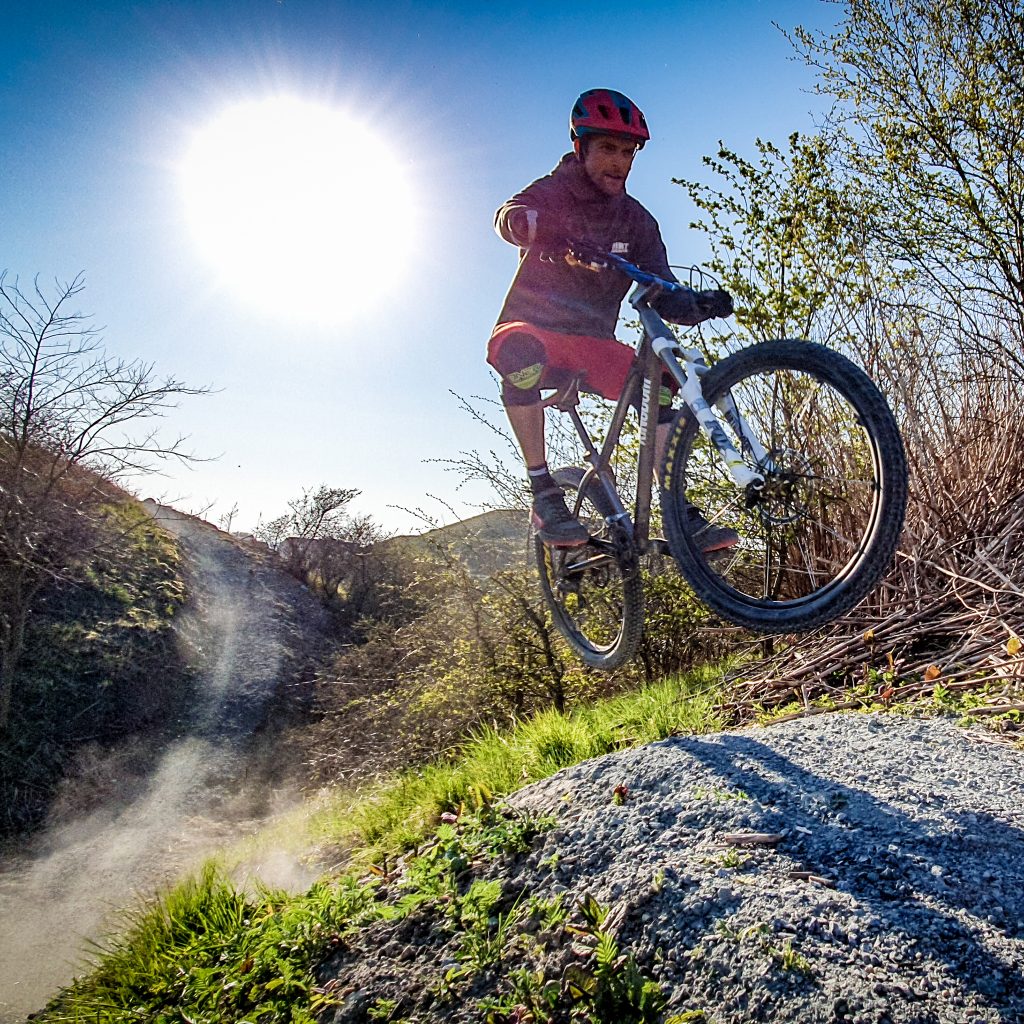 Danny Sørensen from Dirtbuilders on the step-up in Hvidovre Bikepark / Mountainbike Trails.
By Martin Paldan