With several thousands of cyclists commuting to work each morning during the weekdays, it can be quite a challenge to ride in downtown Copenhagen early in the morning. Fortunately, this commuter crazy celebration only lasts an hour or so. But that doesn´t mean empty streets after the cycling rush hour, so in order to stay safe and have a good time on the bike in Copenhagen, we have made a list with 7 advice for riding a bike in Copenhagen.
7 tips on how to ride a bike in Copenhagen
Keep to the right side of the bike path/street/trail you are riding. That way other cyclists can pass you from behind.
Don´t ride against the flow by riding in the left side.
Respect the traffic signals.
Dont´ride on the sidewalk or other pedestrian areas.
If you ride after sunset (or before sunrise) you need lights on your bike: White in front and red in the back.
Learn the simple hand signals.
Be safe. Wear a helmet.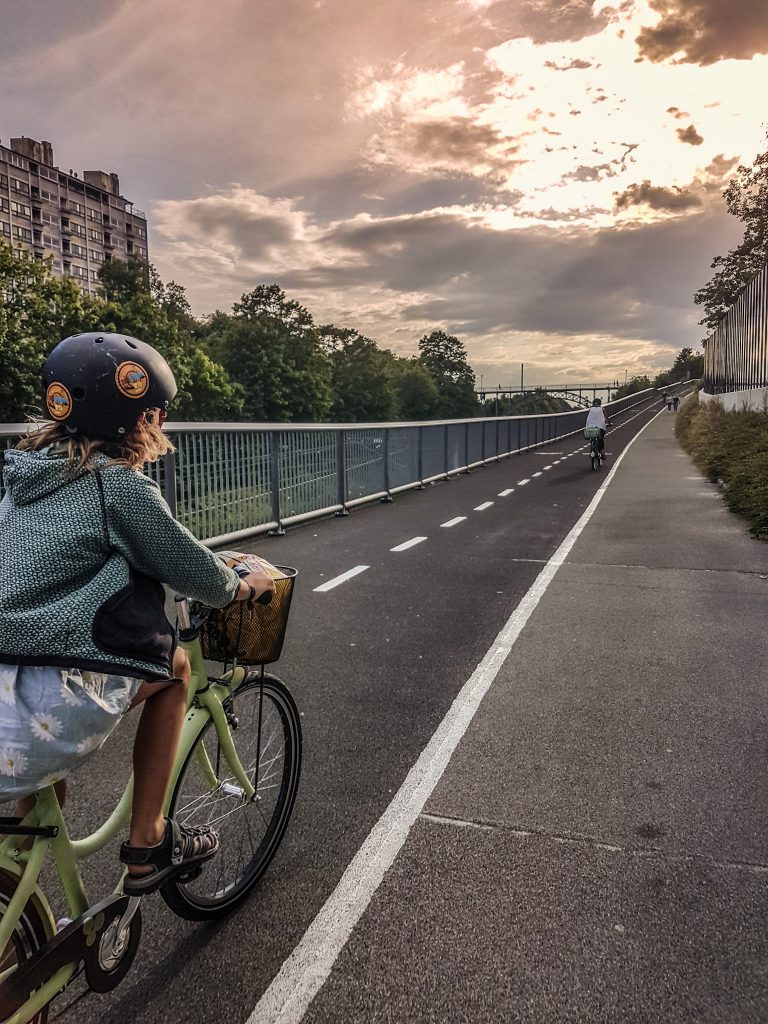 Location: Carlsberg-Ruten
Ines on her way towards Valby on a summer evening.
Share your cycling shots – Tag us with @cyclingincopenhagen and #cyclingincopenhagen on Instagram – we love sharing your moments!